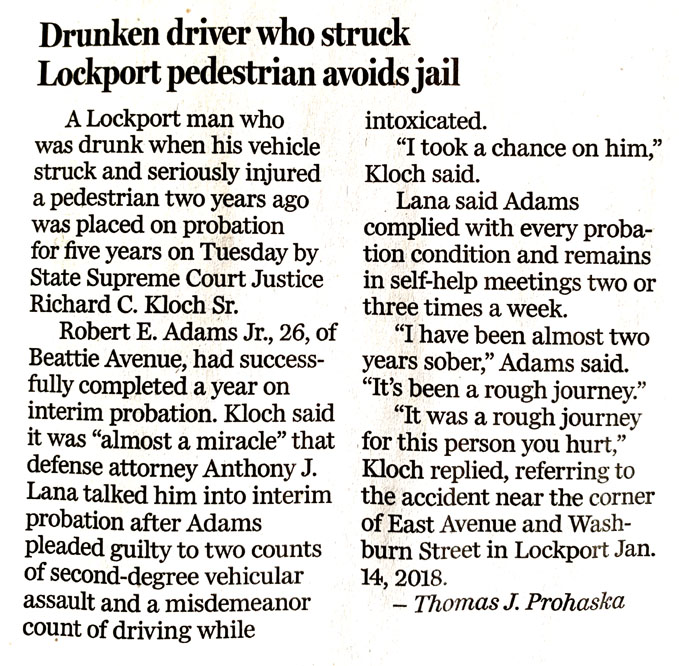 Drunken driver who struck Lockport pedestrian avoids jail. A Lockport man who was drunk when his vehicle struck and seriously injured a pedestrian two years ago was placed on probation for five years on Tuesday by State Supreme Court Justice Richard C. Kloch Sr.
Robert E. Adams Jr., 26, of Beattie Avenue, had successfully completed a year on interim probation. Kloch said it was "almost a miracle" that defense attorney Anthony J. Lana talked him into interim probation after Adams pleaded guilty to two counts of second-degree vehicular assault and a misdemeanor count of driving while intoxicated.
"I took a chance on him," Kloch said.
Lana said Adams complied with every probation condition and remains in self-help meetings two or three times a week.
"I have been almost two years sober," Adams said. "It's been a rough journey."
"It was a rough journey for this person you hurt," Kloch replied, referring to the accident near the corner of East Avenue and Washburn Street in Lockport Jan. 14, 2018.