With a goal of improving work opportunities for people with disabilities, Gov. Andrew Cuomo Wednesday announced the creation of a state-level employment commission.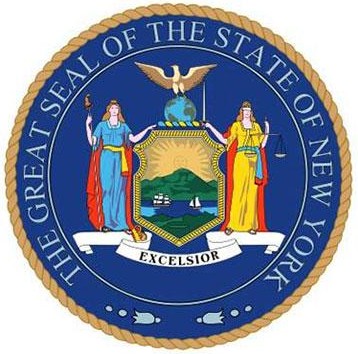 The Employment First Commission initiative will work toward increasing the employment rate and decreasing poverty rates, while making competitive, integrated employment the first option when considering support and services for people with disabilities.
Additionally, the state hopes to register 100 businesses with formal policies for hiring people with disabilities as part of their workforce strategies.
"Equality and inclusiveness play a central role in the history of New York state, and today we are continuing that legacy by standing up for the employment needs of people with disabilities," Cuomo said. "This Executive Order relays what we stand for as New Yorkers — it will help provide fair opportunities to all people, and I am proud to move our state forward by signing it."
Development of the commission follows a renewed effort by states to better meet the mandates of Americans with Disabilities Act, which were upheld by a landmark court decision in 1999. The Olmstead decision held that unjustified segregation of people with disabilities constitutes ADA discrimination. It has since been used to justify changes in housing as well as employment opportunities.
It's also led to a change across the nation in how and where people with disabilities can work, with many states moving toward elimination of sheltered workshops and encouraging integration into mainstream companies and work environments, including corporate, retail and manufacturing, where appropriate.
According to Cuomo's office, the employment rate for a New Yorker with a disability, aged 18-64, is 31.2 percent compared to 72 percent for those without a disability. The poverty rate for New Yorkers with disabilities aged 18-64 living in the community is 28.6 percent, more than twice that of people in the state without disabilities (12.3 percent). Cuomo has set a tentative goal of a 5 percent increase in the employment rate and a 5 percent decrease in the poverty rate among this population.
Disabilities advocates across the state applauded the commission's creation.
"Regularly, we hear from our business community in Western New York that individuals with developmental disabilities are some of their best employees — they're dedicated and hard working. But unfortunately, there aren't enough job opportunities for them," said Rhonda Frederick, president of the Developmental Disabilities Alliance of Western New York and chief operating officer at People Inc.
Michael Seereiter, president and CEO at the New York State Rehabilitation Association, called it an important step toward improving the "deplorable "employment rate among people with disabilities that has existed for decades.
Others said the commission will help people of all abilities to pursue activities of their choice, including volunteering and community service, educational and vocational pursuits and other opportunities that lead to connections with the community.
"We believe every New Yorker with a developmental disability has the right to work with the supports they need to be successful at a job in their community," said Clint Perrin, director of policy for the Self-Advocacy Association of New York State.
The commission will build upon existing state initiatives implemented in recent years. Additionally, the state established the Governor's Program to Hire Individuals and Veterans with Disabilities, an alternative hiring program for individuals with disabilities, which includes a new Recruitment Resources Center web portal that launched this year.
Other existing programs that will help boost the commission's efforts include the state's Workers with Developmental Disabilities Tax Credit, a tax credit of up to $5,000, or 15 percent of qualified wages, for full-time employees of more than six months; and up to $2500, or 10 percent of qualified wages, for individuals employed part-time for more than six months.
Members of the commission will include representatives from several state departments, including the Office for People With Developmental Disabilities, the Office of Mental Health and the Department of Labor.
According to Cuomo's office, nearly 10,000 individuals participate in supported employment opportunities, with another 7,800 working through competitive employment.
Frederick said the new commission should help boost those numbers even more, giving job developers an extra tool when they go out to meet with potential employers and identify job opportunities.
"This will, I hope, get more businesses interested in having concerted efforts to hire people with disabilities and put it more in the forefront," she said. "People with disabilities make great employees."